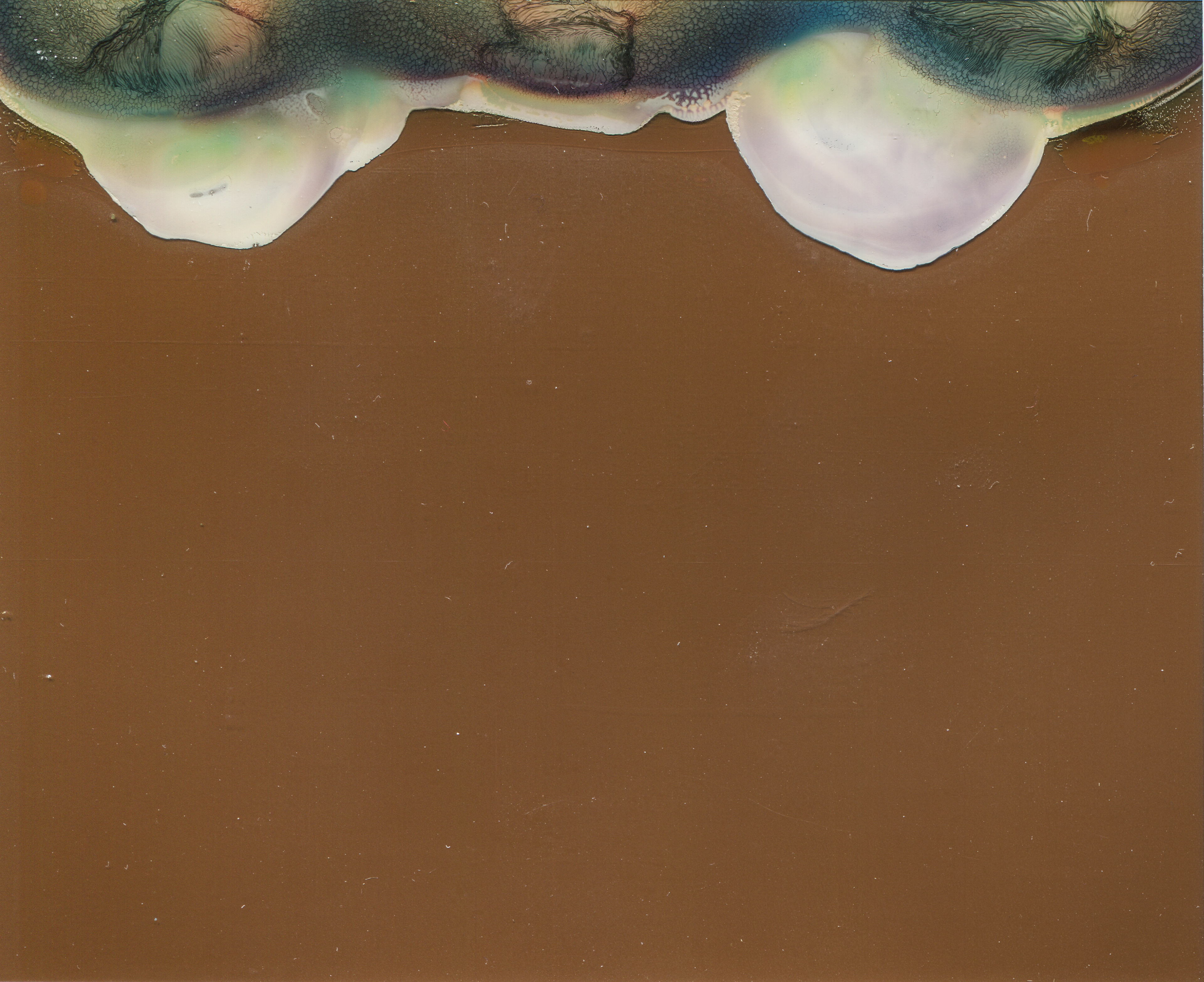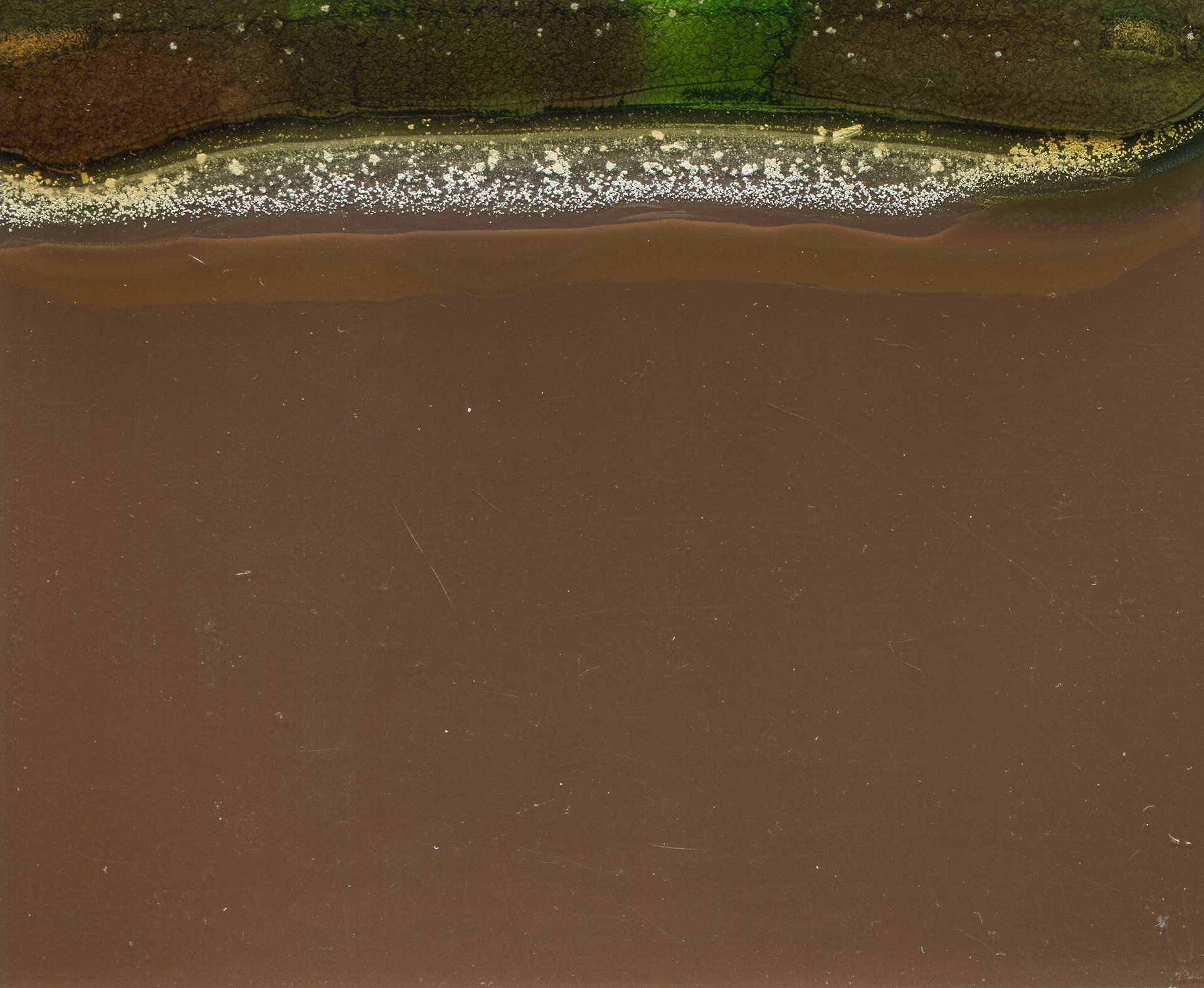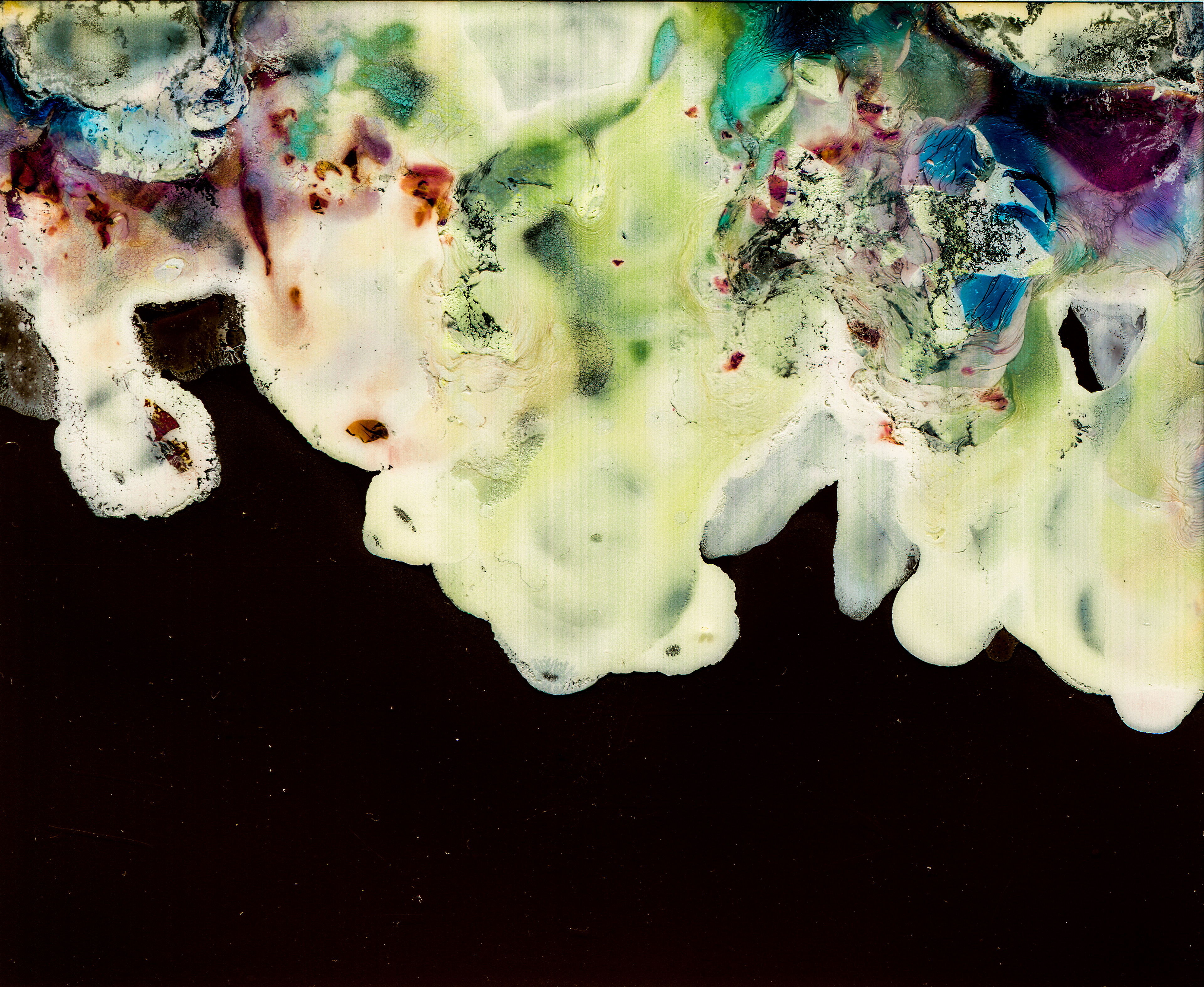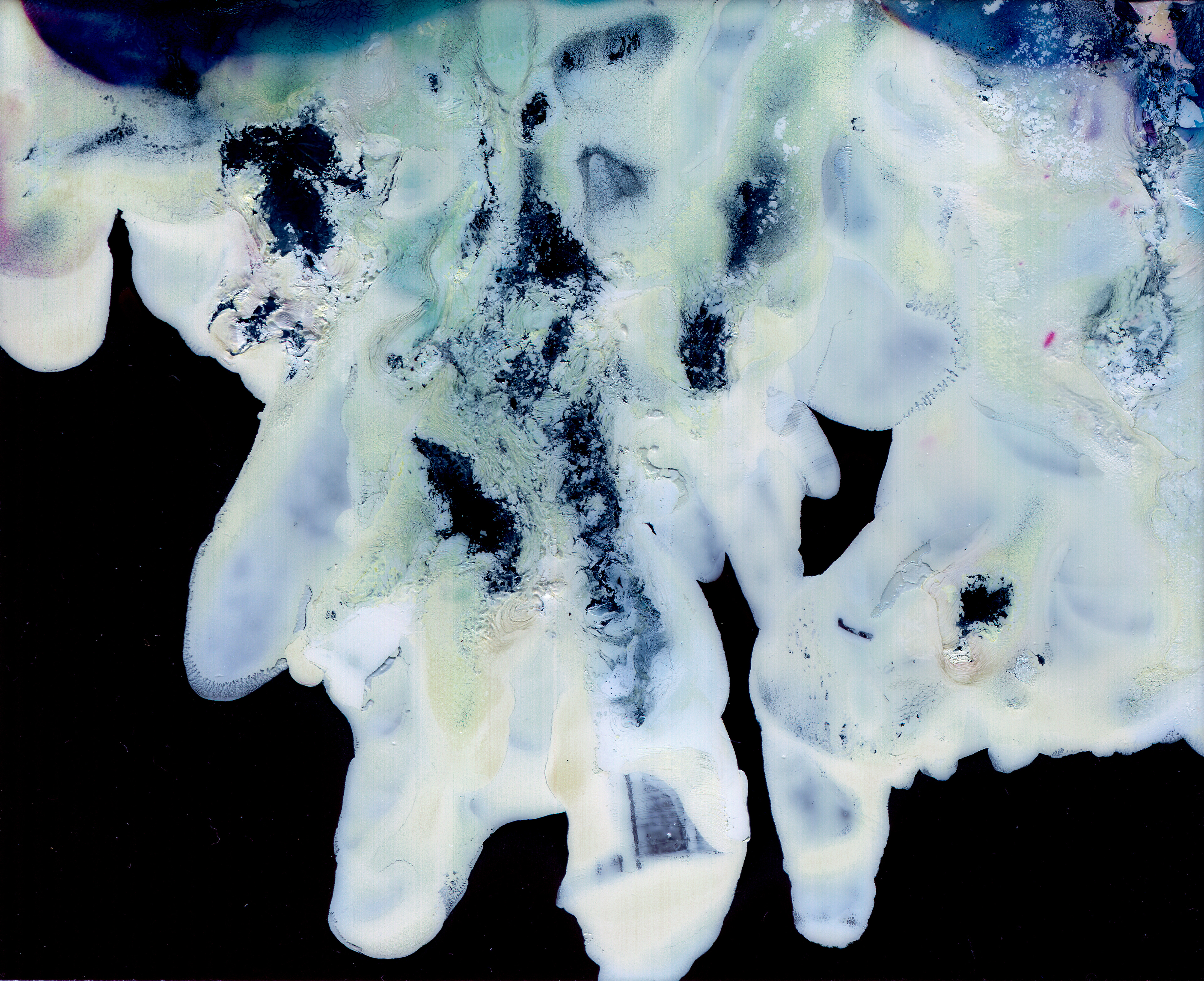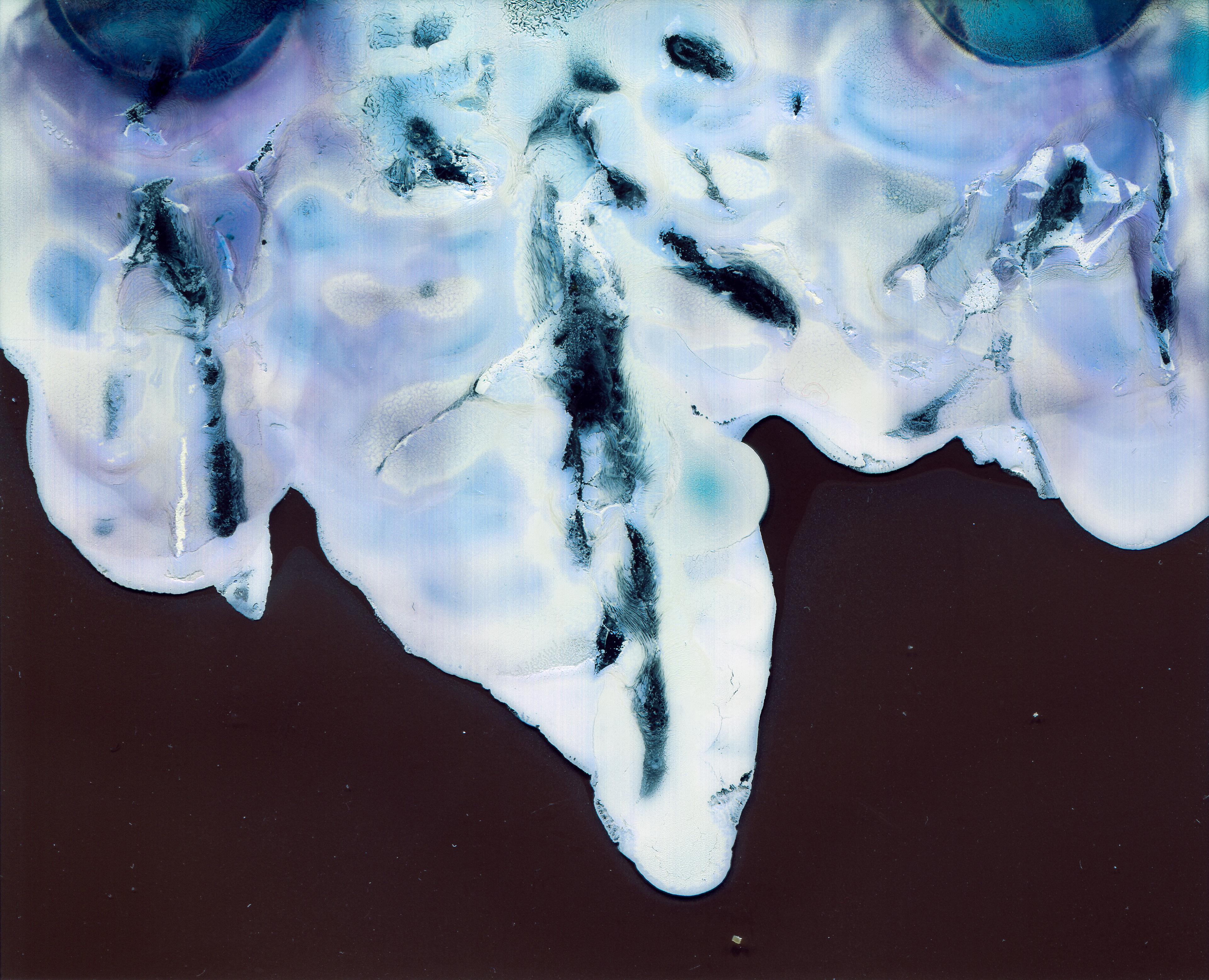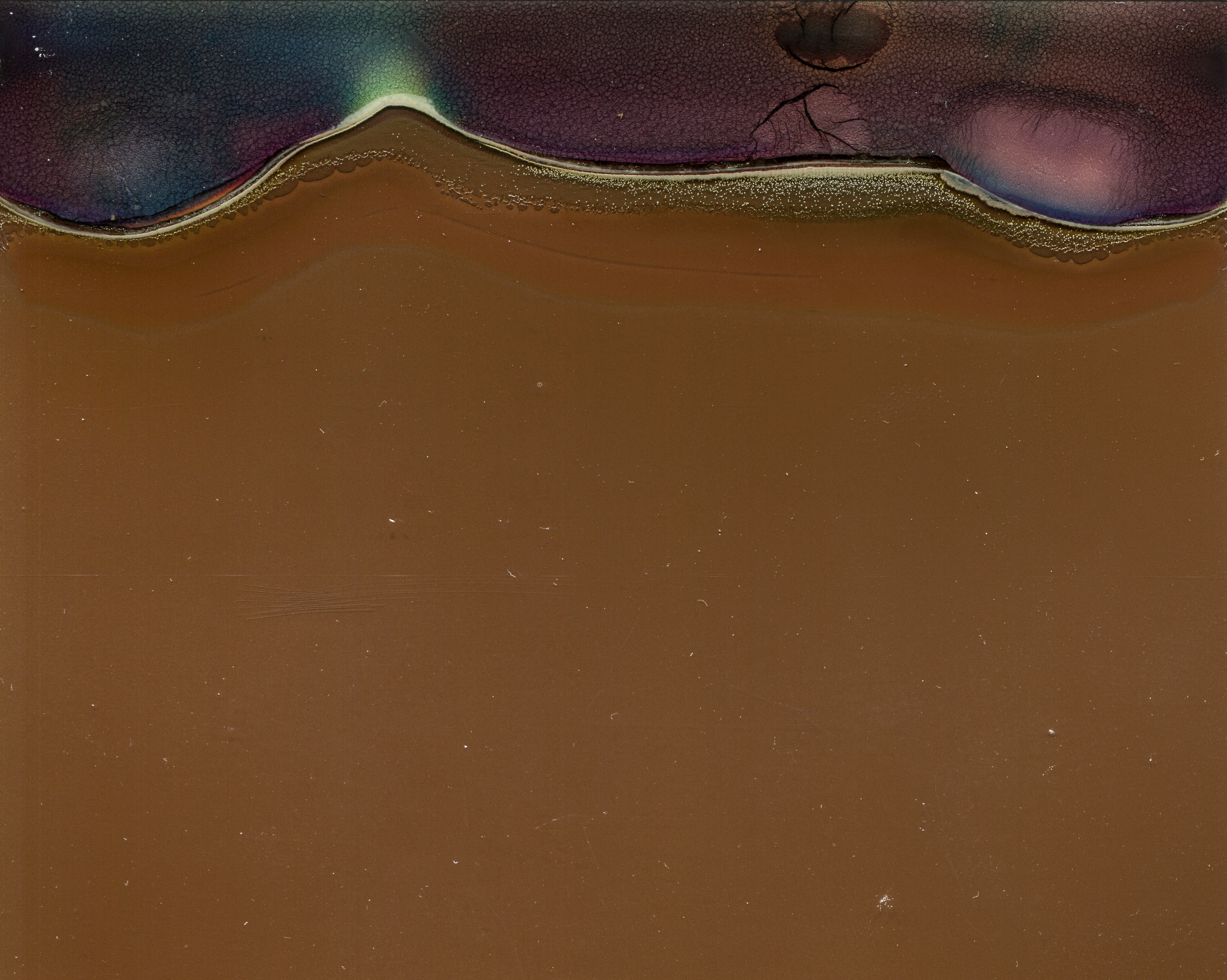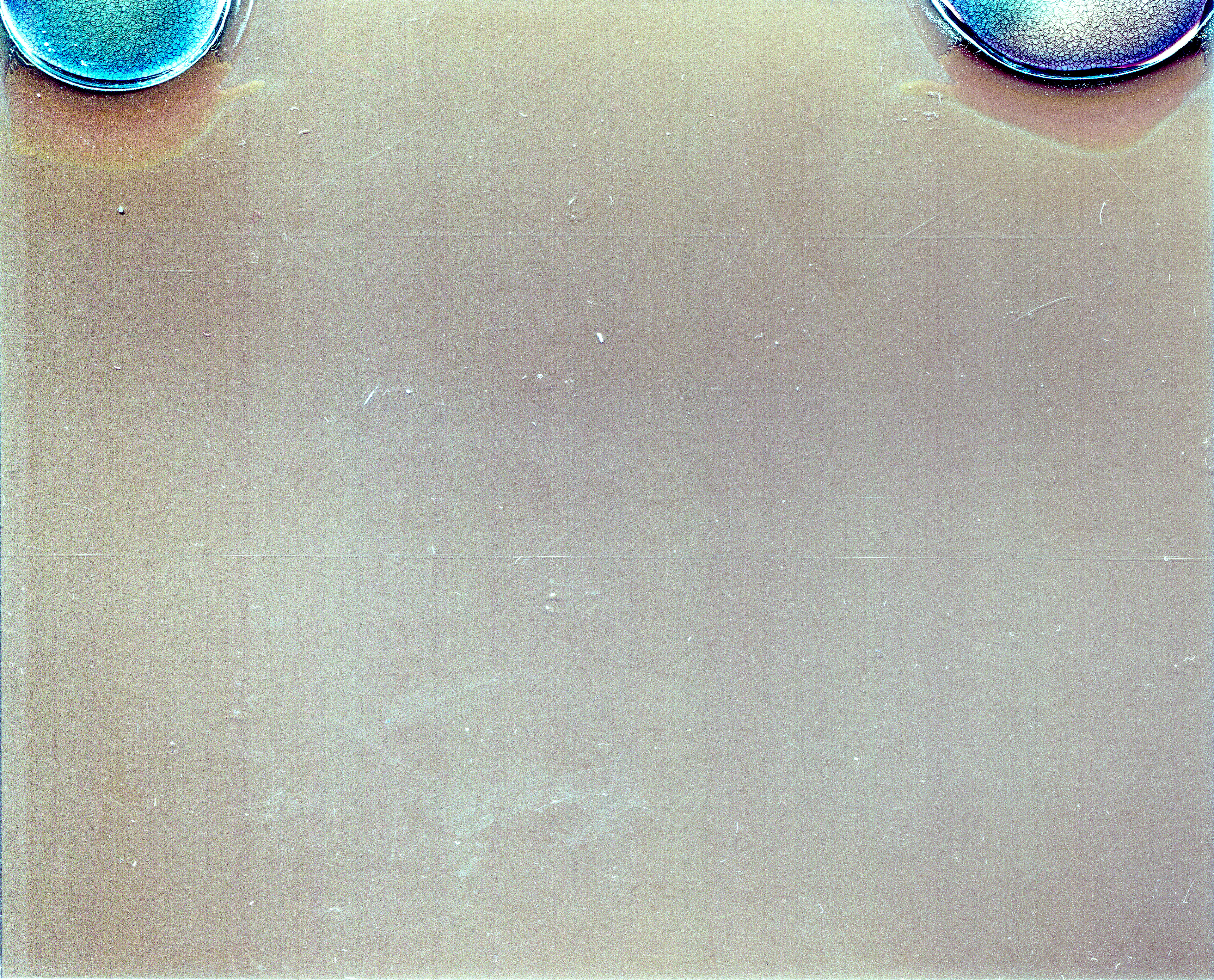 Série de photographies 60x42cm, impression jet d'encre.
Les erreurs territoires
résultent d'un travail direct de l'émulsion présente sur des films polaroid Spectra. L'intervention de la main sur l'émulsion, habituellement uniformément étalée par la machine, dessine des paysages aériens près d'un océan sombre ou d'une mer boueuse, des archipels et des glaciers imaginaires au bord du monde.
Series of photographs 60x42cm, inkjet printing.

Territorial errors
are the result of a direct work of the emulsion present on Spectra polaroid films. The intervention of the hand on the emulsion, usually evenly spread by the machine, draws aerial landscapes near a dark ocean or a muddy sea, imaginary archipelagos and glaciers at the edge of the world.